July 7, 2006 12:00 -
What an opportunity!!! From same family as the 2006 Grand Champion at the Quebec Spring Show. Kingsdale Furor Toya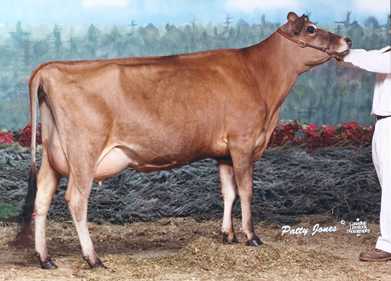 A Remake daughter of Kingsdale Prize Tanya is being offered at public auction.
Tanya who was All Canadian as a Two year old in 1999, and has a 4 year old record with BCA's of (421 388 455) has a Remake daughter in the sale.
Toya who was Grand Champion as mentioned above at this years Quebec Spring show, and 4th Senior Two year old at the 2005 Royal Winter Fair is from the same family. Toya's dam and Tierra are maternal sisters! Maplevale Remake Tierra, will be on the Auction block at the St-Anselme Fairgrounds on July 7th, 2006. This fancy Junior 2 year old is due in September to Minister. A calf that exhibits strenth and style that we breed for, and would be a excellant fit in any herd.
See cow families under "
The Tanya's
" for more information on this great cow family.
Don't miss out on this exciting oportunity July 7th 2006 in St-Anselme Quebec.