July 9, 2004 09:53 -
What an opportunity!!!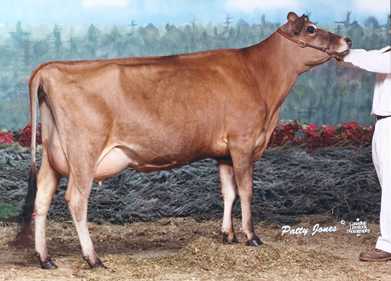 For the first time, a daughter of Kingsdale Prize Tanya is being offered at public auction.
Tanya who was All Canadian as a Two year old in 1999, and has a 4 year old record with BCA's of (421 388 455) has a Remake daughter in the sale.
Maplevale Remake Tawney, will be on the Auction block at the St-Anselme Fairgrounds on July 9th, 2004. This fancy March 2004 calf is the first daughter bred out of Tanya at Maplevale. A calf that exhibits strenth and style that we breed for, and would be a excellant fit in any herd.
See cow families under "
The Tanya's
" for more information on this great cow family.
Don't miss out on this exciting oportunity July 9th 2004 in St-Anselme Quebec.